Creating a new concept of observation wheel - "Innovation" leads Sameco to forge ahead

Lin Ming, chief engineer of Sameco and vice chairman of China Association of Amusement Parks and Attractions, attended the opening ceremony and cut the ribbon.
China (Shanghai) Attractions Exposition 2017 hosted by China Association of Amusement Parks and Attractions ended on 22nd, October at SWEECC. The three-day exhibition gathered 300 amusement equipment suppliers from all over the world. The exhibits including theme parks, indoor parks, water parks, children's parks, scenic spots, amusement parks and other amusement destination related with facilities and equipment as well as VR / AR, artificial intelligence and other high-tech products, which covered the entire industrial chains of investment, planning, procurement, operations management, etc.

General manager Dai Jianping gave interviews to several media outlets on the prospect of amusement industry development
Sameco, as the world's leading manufacturer of Ferris wheel, special amusement equipment, roller coaster and sounding shuttle, exhibited a brand-new passenger cabin, which emerged as a major highlight in the industry. With convention-breaking design concept and exquisite manufacturing technology, Sameco successfully attracted foreign and domestic attendees to strike up conversations and discussions. What's more, many customers came to ask for the best customized solution for their special equipment of attractions project.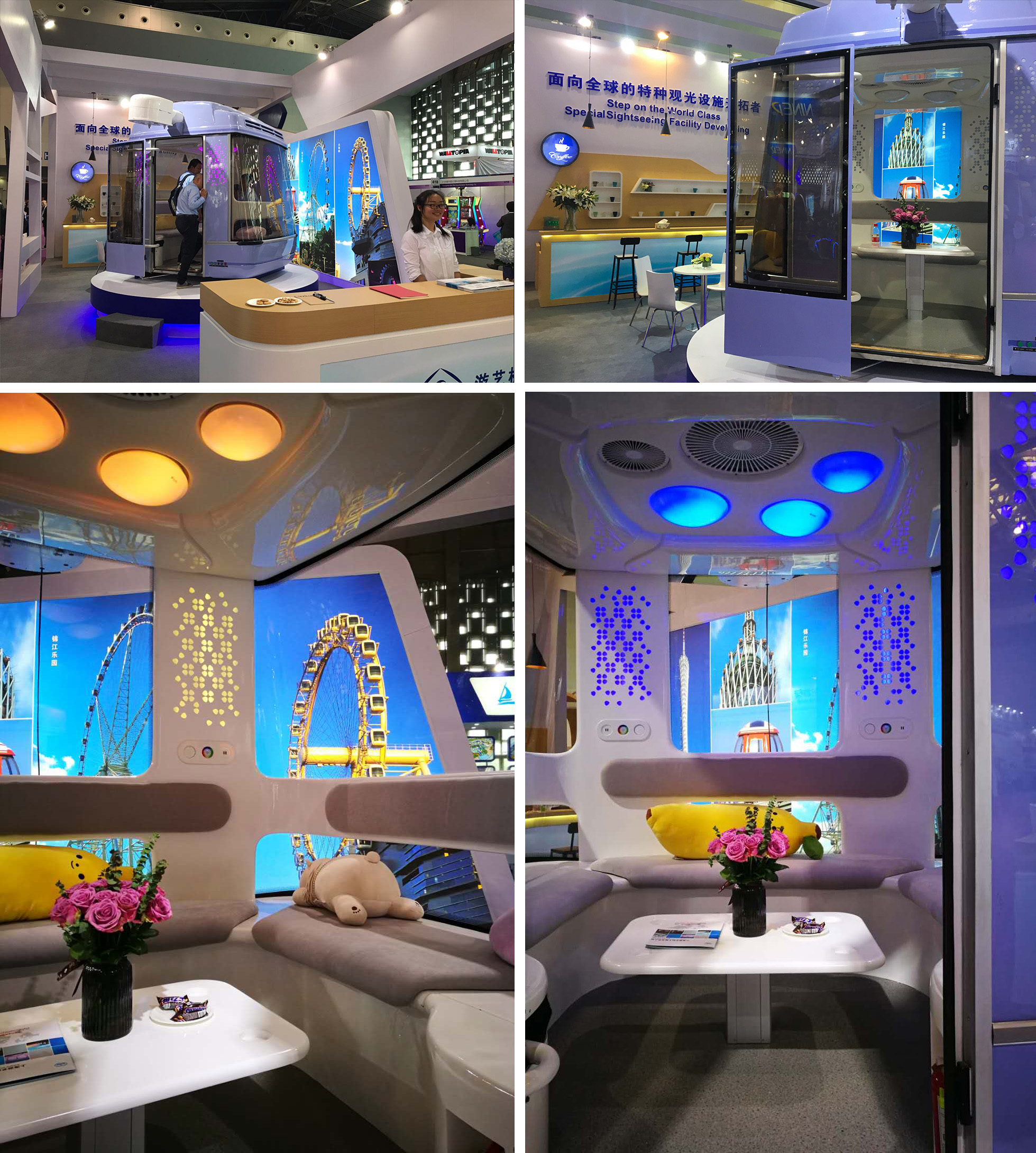 The cabin adopts brand-new renovation and innovative design